Wednesday, August 30, 2023 / by Rachel Holman
In 2007, Chip and Joanna Gaines embarked on a journey that would redefine the concept of home. From this vision, Magnolia Realty emerged, built upon the profound belief that a home is more than mere walls – it's the very cocoon where your true self blossoms. Home, for us, is a sacred realm, and we are dedicated to guiding you through every step of your selling expedition.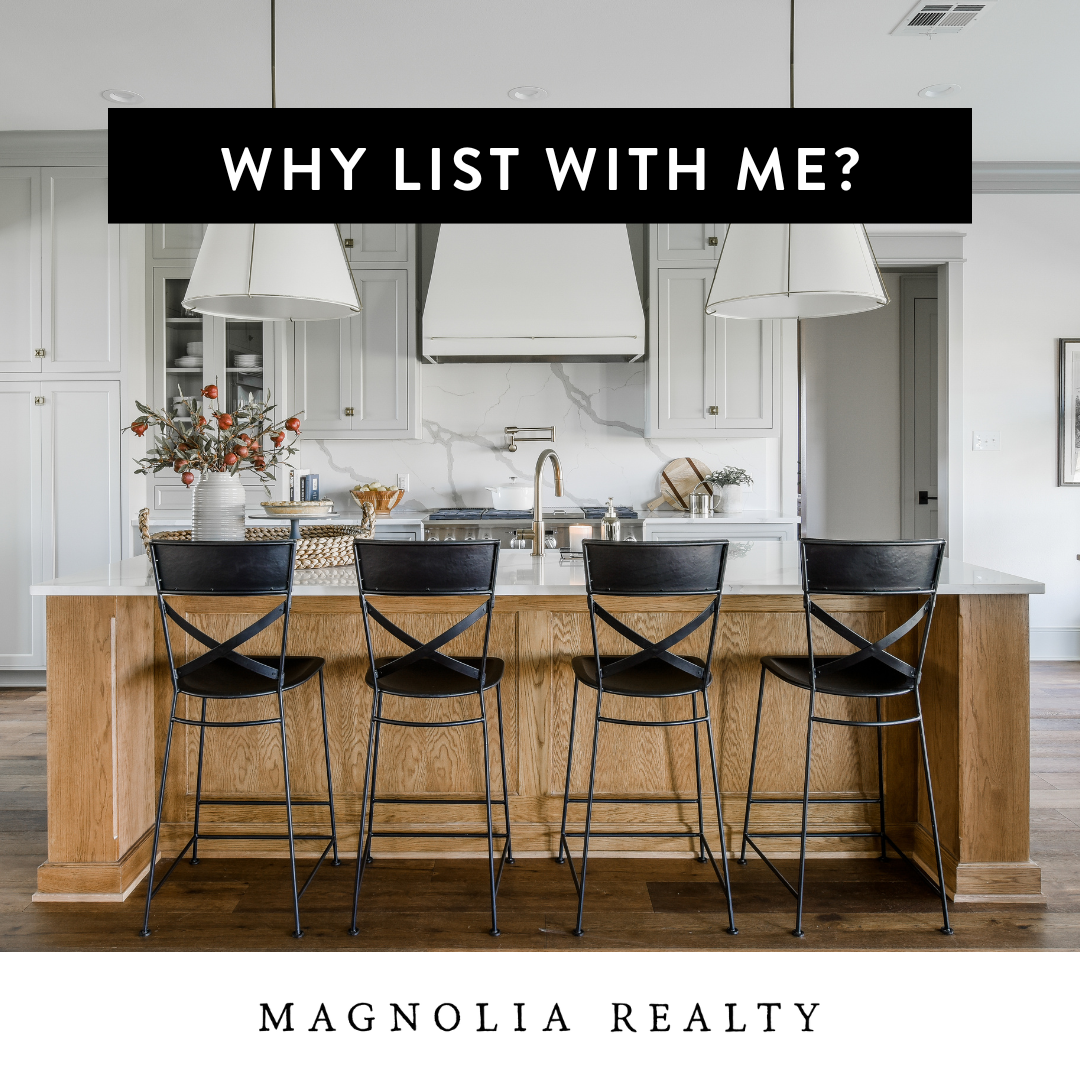 Why entrust your listing to Magnolia Realty?
Our team of exceptional REALTORS®, boasting an impressive 4.98 out of 5 stars on client experience surveys, doesn't just bring expertise – they lead with compassion and benevolence.

Your journey becomes smoother as we offer steadfast guidance, ensuring you start this process with confidence. Our agents are not only seasoned professionals but also integral members of their communities, prepared to go the extra mile to shepherd you from initial contract to a successful close.
But don't take our word for it – here's what our clients have to say:
"Magnolia Realty got our house sold in record time! ...The team made the whole process simple and stress free. We were given instructions on how to stage the house and had our photos taken on a Wednesday. It listed on a Thursday. Saturday was the open house and by Sunday we had multiple full price offers. Morgan worked through each offer and helped us pick the one that worked best for us. They really work hard to earn your business and I'd highly recommend them.." — Aaron M.
"Magnolia Realty offers a level of service akin to a luxury concierge experience. Their expertise, warmth, and unwavering support are evident from day one. They make the process seamless, showcasing the utmost professionalism, knowledge, and friendliness." — Jake D.
"Magnolia Realty sold our home in less than a month. Their personal relationships in the community were integral to our transaction. Their team was amazing and the closing process was very smooth." — Jana S.
Elevating Your Home's Allure
As part of the Magnolia family, Magnolia Realty benefits from an extended reach, encompassing national and international audiences. Our connection opens doors to a multitude of individuals seeking their ideal abode. Our unique advantage is our profound online presence, a platform used strategically to spotlight your home. A centerpiece of our marketing strategy is our robust social media footprint.

At Magnolia Realty, we don't just sell houses – we tell stories. Every home has a unique narrative, and our mission is to articulate that narrative to potential buyers. We understand that a house is not just a collection of rooms, but a canvas upon which memories are painted and dreams are woven. Our agents are skilled storytellers, adept at highlighting the distinctive features and character of your home, allowing buyers to envision the life they could lead within its walls. With us, your home becomes a captivating story waiting to be embraced by its next chapter.